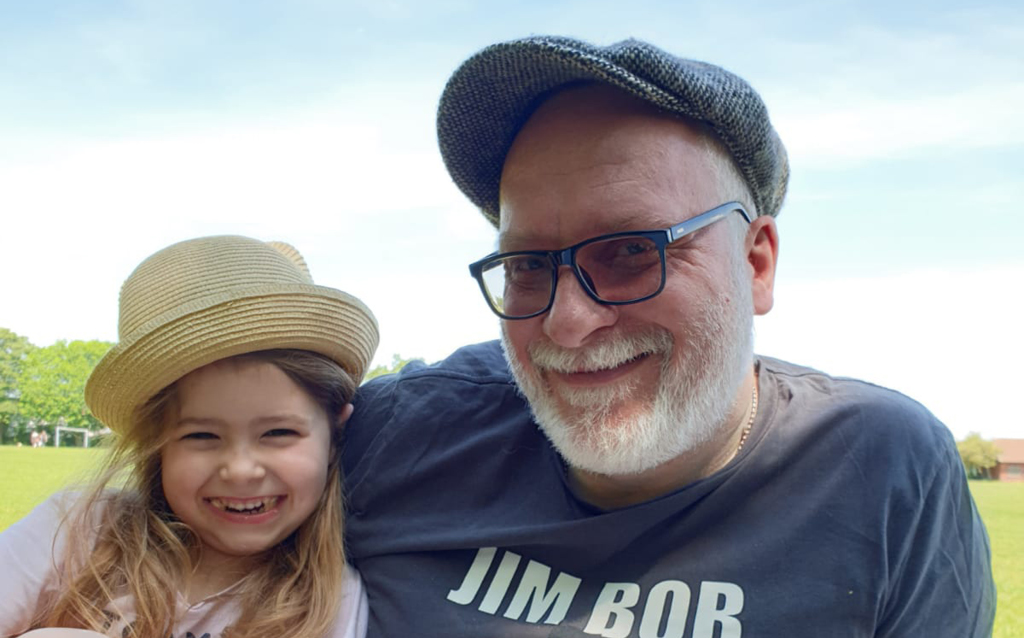 Meet Mick. He's a music-loving Liverpool FC fan who was fed up with his post-lockdown body, so decided to make a few changes. Find out how he stopped snacking, started shedding weight, and is already feeling a lot better about himself.
Hi Mick. Can you tell us a bit about yourself? 
I'm a chartered quantity surveyor. I used to work in different clients' offices or sites, but since COVID-19 I'm just at my computer at home for 8 to 10 hours a day. That's probably why I piled on weight during lockdown; not being as active as I used to be. It didn't help that I also had easy access to the fridge – it's sitting right there if I'm feeling a bit peckish!
Aside from work, music and football are really passions for me and my missus. We've got friends in a couple of bands who we follow on tour, we saw Blondie last week, and we've seen Springsteen in the US a few times too. We're also season ticket holders for Liverpool FC and go to every home game.
So, what's motivating you to want to lose weight? 
To tell the truth, the reason I want to lose weight is really to feel better about myself. I'm getting older now and it's gotten to the stage where I feel that if I don't do it now I'm never going to do it! So, when I saw that this weight-loss programme could possibly finally help me to lose weight I thought, why not?
How does your weight affect you? 
I mean, being overweight isn't great. To be honest, the worst thing is when I go shopping for clothes; I sometimes struggle to get things in my size. I get very frustrated with it. I'll look for something and say, 'Oh well, it's not in my size', then I think, to be honest, I don't really want it to be in my size – I don't want to be the size that I am.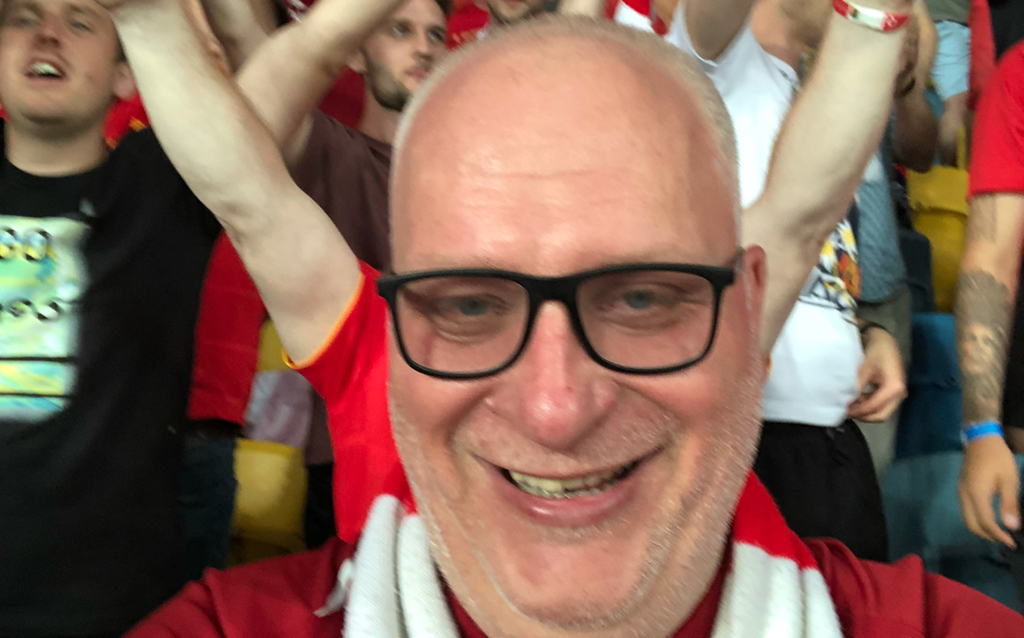 So, how have you tried to lose weight in the past? 
I've been overweight for a while and I've tried a few fad diets such as the cabbage diet and Atkins. With all of these diets though, you lose a hell of a lot of weight… and then you put it all back on because it's unsustainable to carry on eating that way. You end up feeling worse than when you started.
I looked at trying to change my lifestyle too; I've joined gyms, I've gone swimming, but I've never managed to keep it up. I think I was missing a little bit of help to keep me motivated. I don't think I could do this on my own.
Tell us about your weight-loss coaching experience.
To be honest, I was very cynical at first, but I'm really pleased, I'd recommend it to anybody!
One of the biggest obstacles I've had with dieting in the past has been motivation, so I think the difference with this programme is that you're not alone. You're not relying on self-motivation, you've got somebody – who's not a family member or a friend – who can give you advice and talk through any issues with you. So I think that's the biggest difference: you're not on your own.
What kind of changes have you noticed in yourself?
For starters, I've lost quite a bit of weight, more than I was expecting to have lost.
Not feeling hungry at all has been a massive change too – the pills felt like they started working straight away. I didn't actually have lunch today – I looked at the laptop and it was four o'clock already, so I just worked through lunch. Normally my stomach's rumbling and I'm feeling like I want to eat something, but I don't.
We've got loads of crisps in the cupboard, but to be honest, I don't feel like eating them at the moment. That's amazing for me because I normally eat about three packets a day! I don't know if that's just the tablets or because I've been telling myself I shouldn't be grazing, but I don't care – either way, whatever works!
I've also noticed my mood has gotten better and that's obviously more psychological, but it's this feeling that I'm on a programme to better myself – I definitely feel happier than before I started the programme.