Last updated
22nd November 2021
In 30 Seconds …
Testosterone is an important hormone, and increasing levels of it may help with your mood, energy levels, and libido. If you're interested in naturally increasing your testosterone levels, exercises like weight training and high-intensity interval training can help, whereas other exercises can actually reduce testosterone levels.
Testosterone is one of the body's essential hormones. An androgen (male sex hormone), it helps develop male traits, such as body and facial hair, higher muscle mass, and a deeper voice.
In adults, a healthy level of testosterone is important for general health and wellbeing, helps to minimise the risk of disease, and can improve sexual function and body composition.
But what can you do if you suspect that your T-levels are too low? Before you opt for expensive supplements or testosterone replacement therapy, you could simply hit the gym.
Exercises to Increase Testosterone Levels
Not all forms of exercise will boost testosterone levels, but here are 5 that have been proven to help:
1. High-Intensity Interval Training (HIIT)
HIIT is characterised by short but intense bursts of exercise, combined with periods of rest or lower-intensity exercise. It's known to burn a lot of calories in a short space of time, helps to reduce body fat, and can increase muscle mass in certain individuals.
And it also has the potential for boosting testosterone levels:
2. Resistance Training
Resistance training — often referred to as "weight training" — involves making your muscles work against a weight force. This can be anything from weight machines and free weights to resistance bands or your own body weight.
While there are obvious advantages to this exercise, such as building muscle, burning fat, improving strength and endurance, and enhancing flexibility, the short and long-term T-boosting benefits are an added bonus.
Just remember, if you're new to weight training, don't dive in headfirst! Ask for guidance from a qualified trainer to ensure your form is correct, and to limit the chances of injury.
3. Bodyweight Squats, Push-Ups, Pull-Ups, Sit-Ups
As mentioned above, you don't need specialist equipment to do resistance training. You can simply use your own weight to your advantage.
By performing bodyweight squats, push-ups, pull-ups, and sit-ups, you can exercise a range of muscles across your body, growing strength and boosting testosterone.
And the best thing about these exercises? You can start at home (today!) and gradually work your way up. Consider using a fitness app to improve your form and track your progress.
A few studies even suggest that regular physical activity by older men and by men who were sedentary can be linked to higher testosterone levels.
4. Don't Skip Leg Day
While it can be tempting to think that high testosterone levels mean big biceps (and vice-versa), this doesn't mean that you should focus solely on upper body muscle-building exercises.
In other words, don't skip leg day!
A study by the Institute of Sports Science and Clinical Biomechanics hammers this home. It split participants into an arm-only workout group and a leg-and-arm workout group, with results showing that testosterone increases were significantly higher in those exercising their lower body in addition to their upper body.
5. Rest For Longer
You may not think of rest as an exercise per se, but it's a vitally important component of an effective workout.
And it could also have an impact on your T-levels.
Research has shown that longer rest periods — of around 120 seconds — between sets are better for raising testosterone. This makes sense as the longer you give yourself to recover, the more weight you'll be able to lift.
Exercises to Avoid (If You Want to Boost Testosterone)
While high-intensity workouts and strength training have proven links to increased testosterone levels, there are a few exercises that have the opposite effect.
This includes endurance training, such as running or cycling for hours on end. This has been shown to increase cortisol levels while also decreasing testosterone.
Cortisol is a stress hormone, which can impact your sleep, mood, and muscle mass. However, if you get the balance right, a moderate amount of cardio can benefit your body and your mind without triggering excess cortisol production.
Other Ways to Naturally Increase Testosterone
If you have symptoms of low testosterone and you're interested in boosting your T-levels, here are a few things you can try instead of (or in addition to) working out:


The powerful threesome of Maca, Ginseng & Zinc is there to help you boost testosterone levels and, in turn, virility. Low T can be a libido killer.
Key Takeaways
A healthy testosterone level is vital for your health and well-being in general. These exercises can help you naturally boost your body's most important hormones, while also building strength, burning calories, and shedding body fat.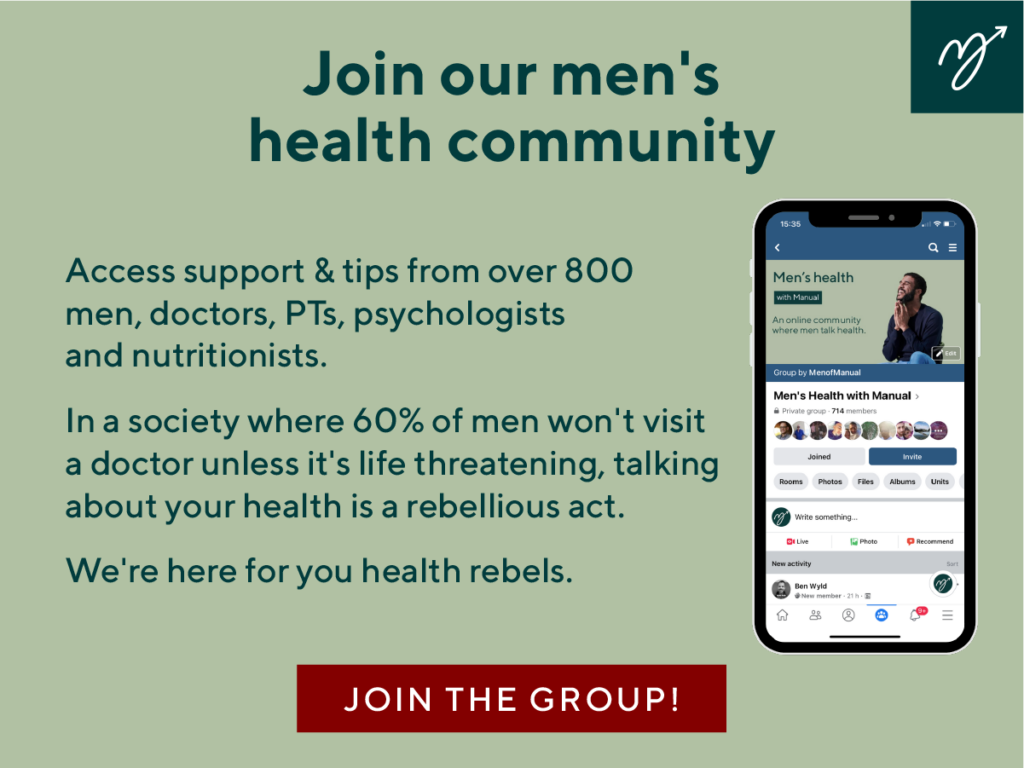 FAQs
What is testosterone?
Testosterone is an androgen: a hormone integral to the development of male sex organs, as well as in the growth of body hair and muscle mass, and for the libido. Testosterone is a hormone present in all genders.
Why should I increase my testosterone levels?
If you are healthy and feel well, there is no necessity for you to increase your testosterone levels. However, if you are experiencing symptoms of low testosterone, then naturally increasing testosterone levels can help with your mood, energy levels, and libido. Alternatively, you may wish to increase testosterone levels for purposes of building muscle mass.
What are the best exercises for increasing my testosterone levels?
You can naturally boost your testosterone levels with high-intensity interval training (short but intense bursts of exercise, combined with periods of rest or low-intensity exercise), weight training (including body weight squats, push-ups, pull-ups, and sit-ups), and longer rest periods between sets.
What exercises should I avoid if I want to increase my testosterone levels?
Whilst many exercises increase testosterone levels, there are some which have the opposite effect. Endurance training (running, rowing, or cycling for hours on end) have been proven to actually reduce testosterone levels.