Luke's Hair Regrowth Transformation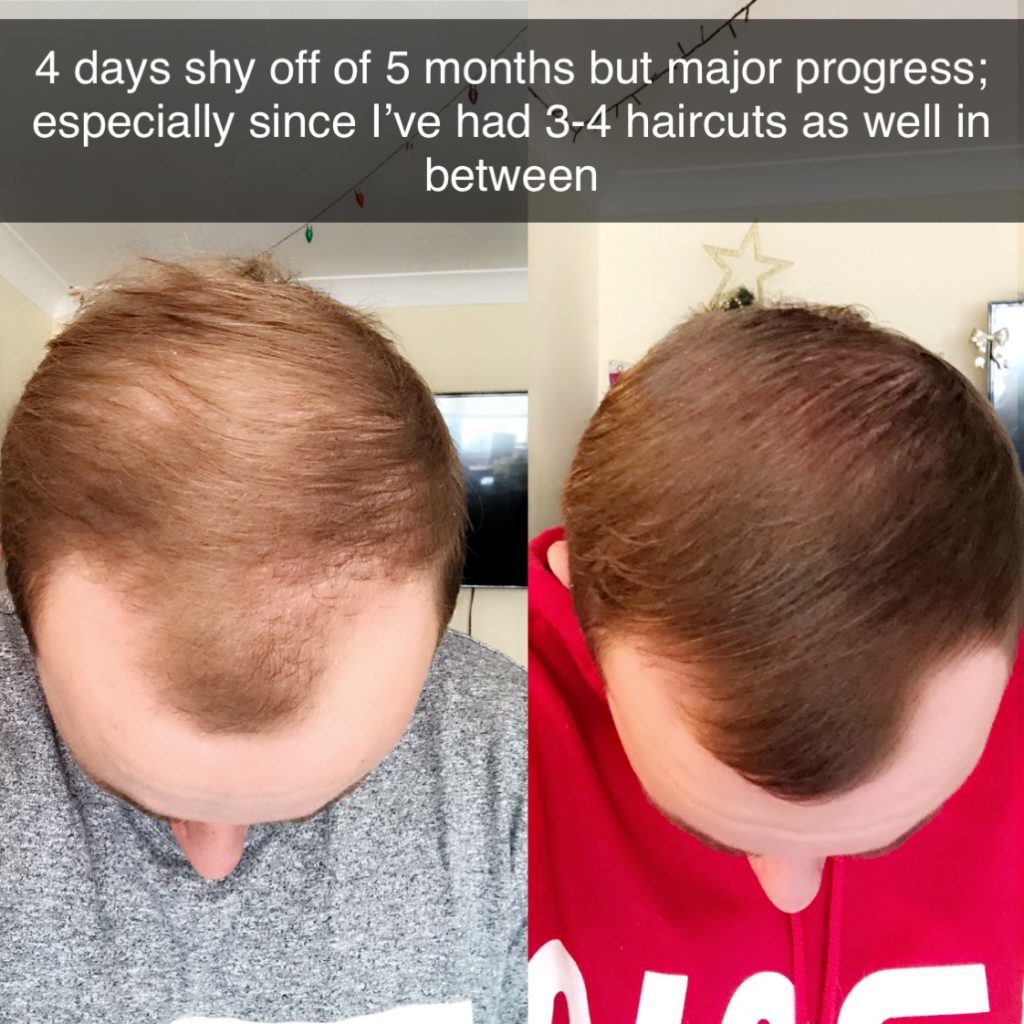 Luke Hawes is a 21-year-old student
Teased from the age of 14
His issue was dismissed by GPs
Finasteride & Minoxidil were game-changers
How it Began
"If you're going bald, you're going bald", the doctor said.
Luke started losing his hair at the age of 14. Rather than endure the relentless teasing by his peers, he shaved it all off. Luke searched for a solution throughout his teenage years, but ruled out transplant surgery due to the cost. Eventually he turned to his family GP, who was extremely unhelpful – telling him simply that his hair loss was a foregone conclusion. His worries were dismissed as trivial.

Luckily, Luke wasn't going to give up that easily. He registered with a new doctor, and kept searching for a solution. Aftering being referred to an NHS dermatologist, Luke was diagnosed with Male Pattern Baldness (MPB). The dermatologist recommended Finasteride – the once daily tablet that works by blocking an enzyme that creates Dihydrotestosterone (DHT), the hormone that causes MPB hair loss.

Luke was initially wary of Finasteride due to the potential side effects.
Enter… Manual
Luke was browsing online as he stumbled across a promotion for Manual's hair loss treatment. He was reassured by the stat that 98.6% of men taking Finasteride in clinical trials continued to do so, because they experienced no significant adverse side effects. Luke also figured that if he did happen to experience side effects, he could always stop taking the medication – rather than never trying it.

As it happens, he needn't have worried. Luke has been using Manual's Finasteride treatment for 5 months with fantastic results and absolutely zero negative side effects.

He recently added Minoxidil to his regime – a topical spray that we offer as a standalone treatment or as part of our Complete Hair Loss Plan. The progress speaks for itself, and given the best results are often seen after 12 months, Luke is still under half of the way towards the optimal hair regrowth.
Manual is the most straightforward, easy and reassuring company when it comes to Finasteride and Minoxidil, I've had help every step of the way if I've required it and I couldn't be happier with the results!

Luke
Male Pattern Baldness: It Can Be Overcome
MPB affects 30% of men by the age of 30, and 70% of men by the age of 70. While hair loss doesn't signal the impending apocalypse, it can still be a rough time for many guys. Along with no longer being able to style, tousle or – if they really must – playfully flick their hair, some men say that MPB makes them feel as if they're missing a part of their identity.

Fortunately, there are hair loss medications available that are safe, affordable, and effective. At Manual, our treatments use Finasteride, Minoxidil or a combination of the two. Both solutions have been studied extensively and trialled on thousands of men. Better yet, the research shows that when Finasteride and Minoxidil are combined, the treatments work in over 90% of men.

Luke's amazing journey makes us really happy about what we do. Not only does it show the glorious regrowth that can result from our Finasteride Hair Loss Plan, Minoxidil Hair Loss Plan, and The Complete Hair Loss Plan, but it reaffirms another belief we try to stick by: things always feel better when men are open about the issues that are affecting them.
BEFORE & AFTER
"When you talk about your worries, you encourage others to do the same."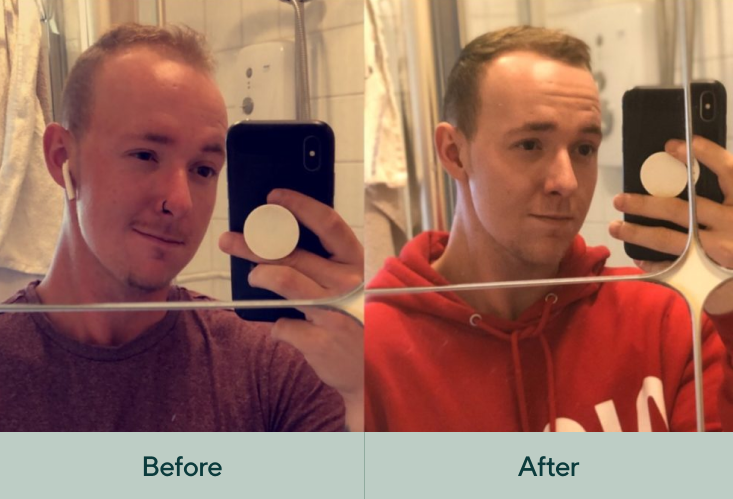 Luke, thank you for getting in touch. We're sure your story will inspire many men who aree in a similar situation.